A Crisis called Cancer
August 31, 2018
You were never in control anyway, no matter how much you thought you were. God is our Master. (C. Tiegreen)

After the surgery, I thought I was in control of my life again. I was recovering well as expected from a young woman with no morbidities. I was gaining my physical strength back, celebrating little accomplishments such as being able to rise from bed without assistance. I was spending precious time with family and friends. I was making plans, marking dates when to work again, when to finish my postgraduate studies, and when to pursue a career abroad, having finally received my referral letter. I thought I was back on track—on my self-directed track. But, control and self-direction were just some of the things I soon realized I truly do not have (Proverbs 19:21).
Four weeks after my surgery, I noticed a lump on my neck. I was worried for complications so I immediately went back to my surgeon and he advised me for a neck ultrasound. To my great relief, the neck ultrasound result was unremarkable.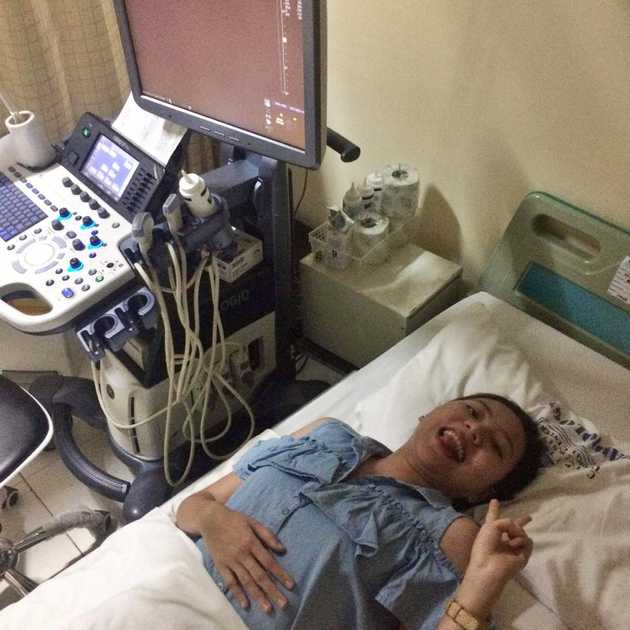 However, in the course of two weeks following my neck ultrasound, I noticed my face and neck were swelling. I was unsure if I was gaining weight or experiencing edema. I was very anxious this time because I knew that something seriously not normal was happening to my body. I was also very worried for my parents, who have their own health problems. I thought that I should be the one taking care of them because I am the nurse. I shouldn't be their patient. I was writing earnestly to the Lord, pleading Him for healing, comfort, and mercy.
I was able to see my surgeon again. He confirmed that I had facial edema and advised me for a chest CT scan, which I initially planned to do as an outpatient. But, on the 29th of June 2018, my father had to rush me to the hospital for admission because I was so sick. I was febrile, tachycardic, and swelling. I also could not tolerate lying flat on bed because my neck would feel tight. On the same day, I underwent echocardiogram and electrocardiography. The following day, I had a chest CT scan and carotid ultrasound; and though the official readings were not yet released, my doctors were already able to identify the cause of my swelling: Superior Vena Cava (SVC) Syndrome. My SVC, a major vein that drains the blood from the upper body to the heart, was blocked. Also, the other veins in my upper chest and neck were obstructed with blood clots. Hence, I was started on oral anticoagulants and anti-angina medication. I was also referred to an oncologist because of suspected lung nodules. Everything was happening so fast that weekend. My parents and I could not grasp how my illness was escalating. We then booked air tickets to Manila and decided to fly once I will be discharged after the results of my diagnostics are released.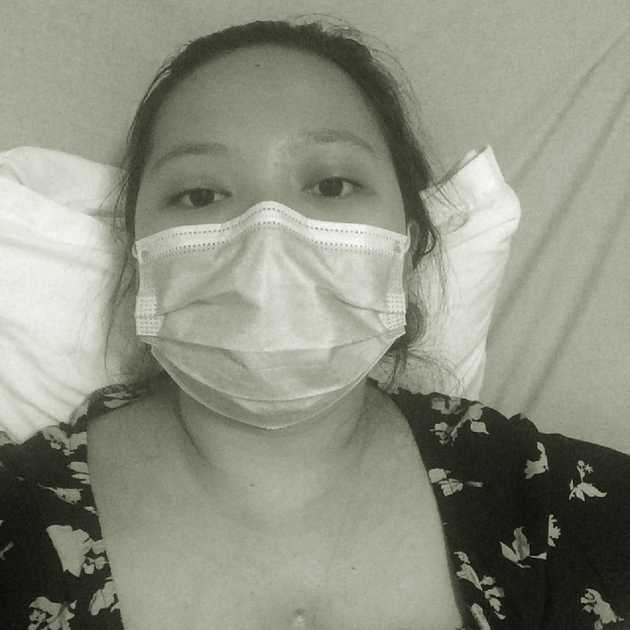 The results—tumor recurrence, metastases, and thrombus—were disheartening. A 2.1 x 2.7 x 4.2 cm tumor was effacing my superior vena cava. Nodules in both of my lungs, enlarged lymph nodes, and increased density at some of my vertebral bodies were worrisome for metastases. Thrombus formations were completely occluding the veins in my upper chest and neck. My surgeon told me, "I already did everything I could surgery-wise." And, I understood him. My oncologist said, "You need chemotherapy." And, it scared me. The situation was so surreal that it felt like I was in a movie where the protagonist can only utter, "I have cancer?" My parents and I told my doctors of our plan to seek treatment in Manila. However, I was not given medical clearance to travel by air. We had to travel by boat soon after I was discharged with the diagnosis of Thymic Carcinoma Stage 4.
I left Cagayan de Oro physically unwell but with determination and spiritual strength. I left home feeling the love of few family members and close friends who first knew of my ordeal. I left home being blessed by church leaders who reminded me of God's promises. Hence, I took refuge in the Lord and wrote to Him that I am not shaken (Psalm 62:6). Though I was filled with newfound confidence, my father was filled with anxiety—an anxiety that only parents would know. The suffering of my parents broke my heart because they don't deserve the pain. My parents are good parents. I prayed to the Lord to strengthen them as He does to me.
My parents and I went to Manila by sea through Cebu. In Cebu, we met my brother, Nikko. I had an unforgettable conversation with him. He told me that we were given Jesus Christ to be the standard in our lives and though we are imperfect, while our Lord is perfect, we must be reminded that He became man and modelled for us; hence, we should always aspire to be Christlike. My heart was delighted to listen to the wisdom of my youngest sibling. I wrote to the Lord with so much gratitude because I can see that my brother and sister have become good people. My sister, Caroline, cut her hair short in anticipation of my treatment to show me that she's with me in this journey. I cried to the Lord because it felt like He was telling me that He got my beloved siblings covered.
My parents and I were fetched by an ambulance in the pier of Manila. The ambulance ride was excruciatingly long and dizzy. It was my second time to ride an ambulance and I do not have a pleasant memory of the first. In my first ambulance ride, I was a hospital trainee and I accompanied the Emergency Room (ER) team to fetch a patient from his home. When we arrived in the ER, he went on cardiac arrest and died. Having that on my mind, I prayed, "Lord, You brought us all the way here to Manila. You'll surely bring us safe to the hospital. Please give me endurance." And, He did.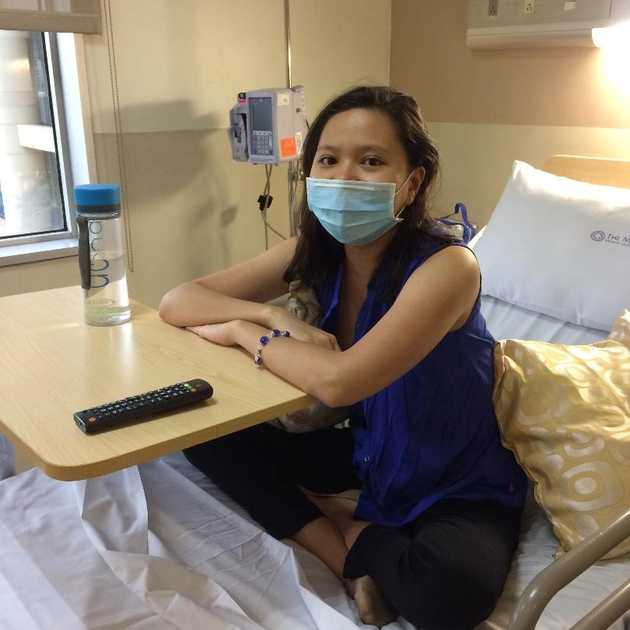 On the 9th of July 2018, my family and I were in a multi-disciplinary meeting with an oncologist, radiation oncologist, cardiologist, and pulmonologist, who all said their piece. The pulmonologist explained how my lung nodules were unlikely from infectious/inflammatory origin but of malignancy. The cardiologist explained that the management of my blood clots is to continue the anticoagulation therapy and that the insertion of stent to alleviate the syndrome has yet to look possible. The radiation oncologist explained that radiation is a targeted treatment and that I needed a systemic one. Finally, the primary oncologist explained that for these reasons, I had to start chemotherapy. Overwhelmed, I told her that I didn't understand how a benign biopsy escalated to cancer. She explained that invasiveness is a malignant activity and my tumor was invasive so it should've been treated as malignant or as cancer. She further expounded that this type of cancer is not common and the combination of chemo drugs is not as established as that of other cancers, hence, after two sessions/cycles of the initial combination, I have to have another CT scan to see if it worked. I then asked about my diagnosis and prognosis. She told us that they are diagnosing me as Malignant Thymoma Stage 4 and that, all things considered, my prognosis is poor. My family was dumbfounded but I, on the other hand, knew it at the back of my mind because I work in this field. I again recognized the grace of the Lord for directing me to become a nurse, which helped me understand this ordeal.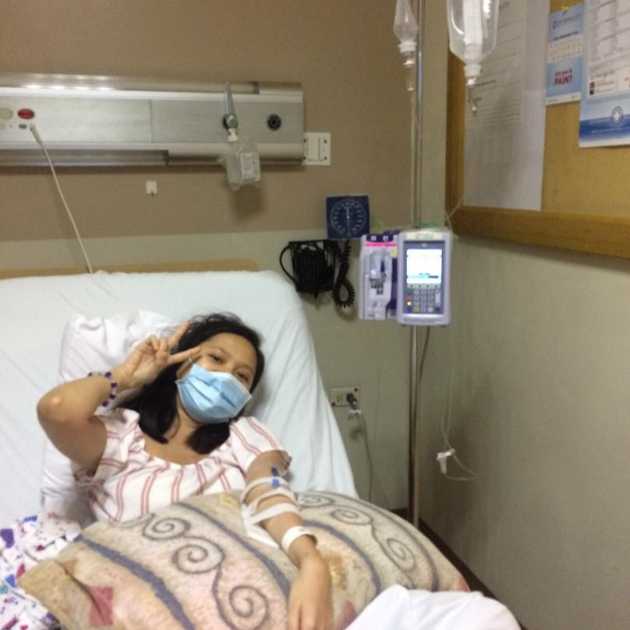 On the night after the meeting, I started my first chemo session and in spite of my poor prognosis, I was at peace. I prayed, "Help me, Father God. Help me accept what is in front of me and trust in You on what is ahead." (Psalm 9:10)