No Matter Where
August 03, 2023
Survivor, a word I was often hesitant to use to describe myself. I thought that a cancer survivor is someone done with treatment and completely free from cancer. But no, a cancer survivor is "anyone who has ever been diagnosed with cancer no matter where they are in the course of the disease" (American Cancer Society). So I have been a survivor from the moment I received my cancer diagnosis.
I have survived many trials and tribulations throughout the different phases of cancer survivorship. But I learned that survivorship involves more than just surviving cancer. I wish to thrive in spite of the changes and challenges my cancer diagnosis has brought.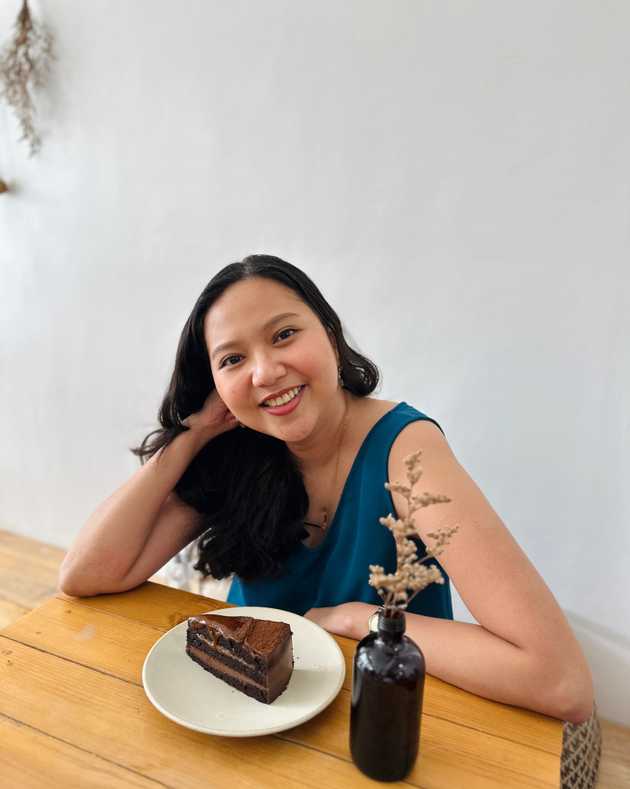 After last year's recurrence scare, but eventual remission confirmation, I was very much looking forward to the new year. I was eager for new opportunities and a better life. Being able to return to school and graduate with a master's degree in 2022, I thought that 2023 will definitely have brighter possibilities. Unfortunately, the beginning of the year was already anything but bright.
In early January, I had to see an infectious disease specialist for a sore throat, cough, and fever. It was a cruel reminder of the inferior state of my health. I was disheartened thinking of the vulnerabilities and limitations that will arise from my cancer history. As it happened, I had to see an otolaryngologist in April for pain in my ear and throat and see the same otolaryngologist in June for acute adenotonsillitis. These doctor visits, on top of the monthly virtual consultation with my oncologist, dampened my enthusiasm for the future.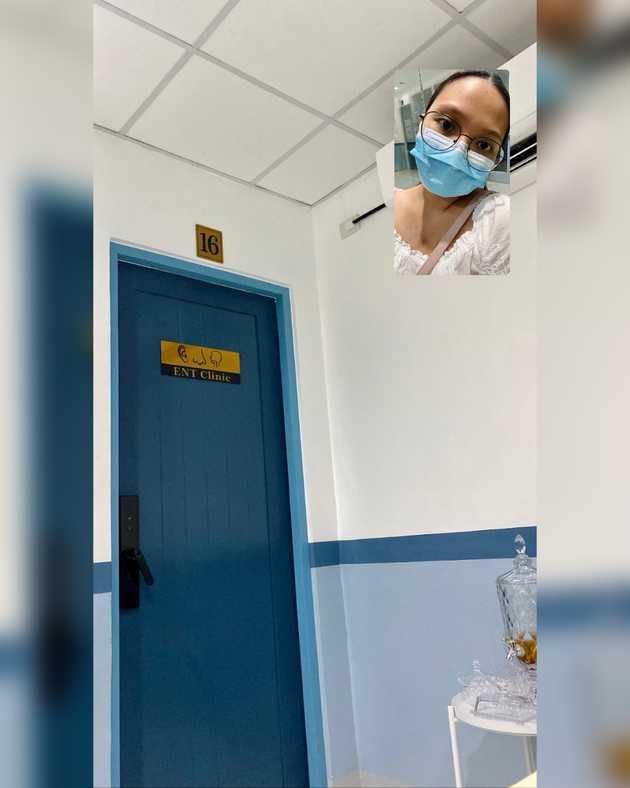 I was filled with self-doubt. I was scared of pursuing career opportunities, wondering if I could even hold down a job. I did not believe that I have the strength and stamina. I was even scared of trying, reluctant to experience failure. I did not want to disappoint future colleagues.
But I realized that if I keep on doubting myself, I will be disappointing God. He has given us the spirit of power, love, and sound judgment, not of fear (2 Timothy 1:7). So I must trust that God will position and qualify me for His purpose.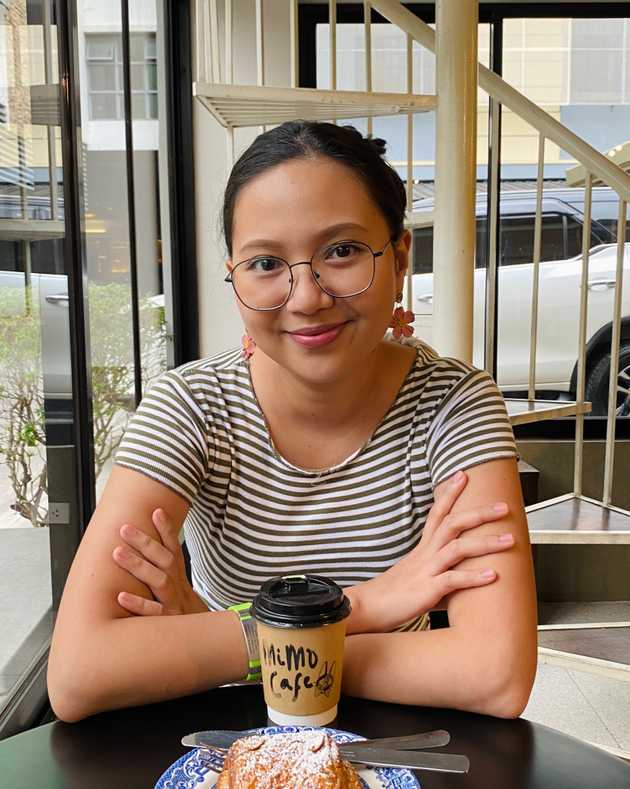 Although my career has been inactive, my relationships within my family and cancer community have been thriving.
I was able to travel to South Cotabato in May for the 92nd birthday celebration of my grandmother and to Sarangani in July for a family reunion. I love spending time with my family, especially my cousins. I believe that my family, both maternal and paternal sides, is truly a blessing.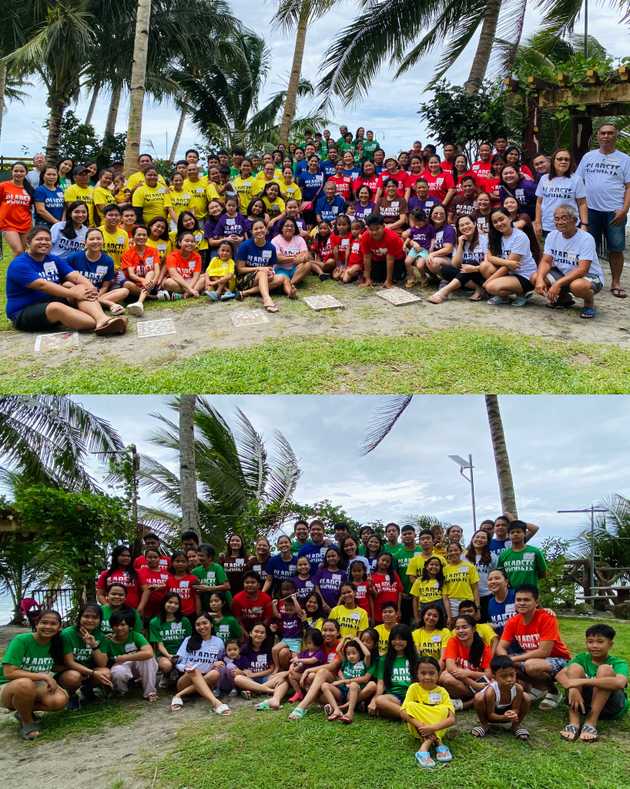 On Valentine's Day, which is three days after my 1000th day post stem cell transplantation, I was able to visit the cancer center of a regional hospital with my two friends, Joyce and Colleen, and brother, Nikko. We distributed toys for the children and food for the staff and patients.
The highlights of the visit were the moment the faces of the caregivers lit up when I introduced myself and Joyce as cancer survivors too and the opportunity to pray for and with the staff, caregivers, and patients.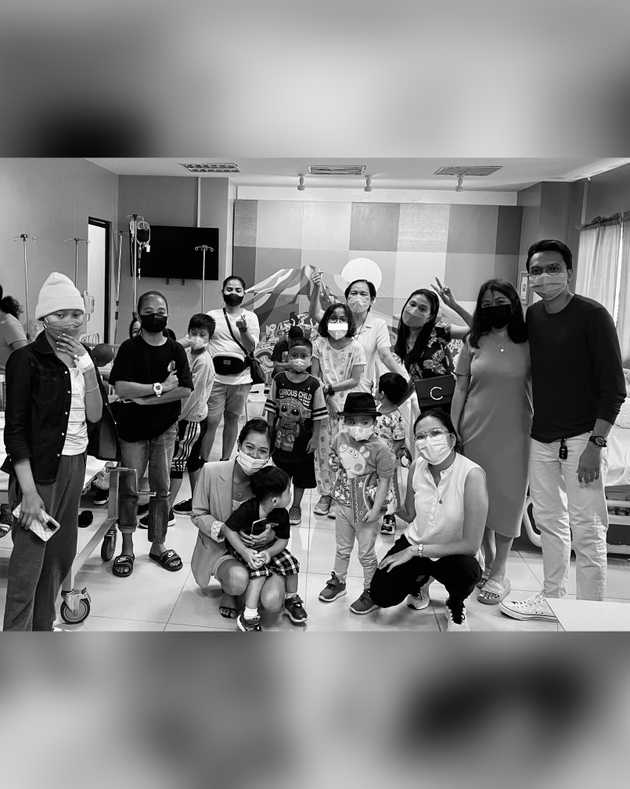 Additionally, I was able to meet friends from the KAYA community. KAYA, which stands for Kanser sa Adolescents and Young Adults, is a peer-led cancer community for Filipinos aged 15 to 39 years. Its mission is to connect and empower Filipino AYAs with cancer.
KAYA was an answered prayer. During the AYA cancer awareness week in 2021, I expressed my hope for a local support group dedicated for this special population. Lo and behold, God was listening. A few days later, Alexa, a fellow cancer survivor, and Dr. Gel, an oncologist, invited me to establish KAYA together.
Since then, KAYA has been providing safe online spaces, conducting monthly virtual meet-ups, promoting cancer awareness, and sharing Filipino AYA cancer stories. As the COVID-19 pandemic ends, KAYA members have also started meeting each other in person. In May, I met Thea and Dr. Lean in Davao, and in July, I met Ameer, Alexa, and RJ in Manila and Joyce and Charles in Cagayan de Oro.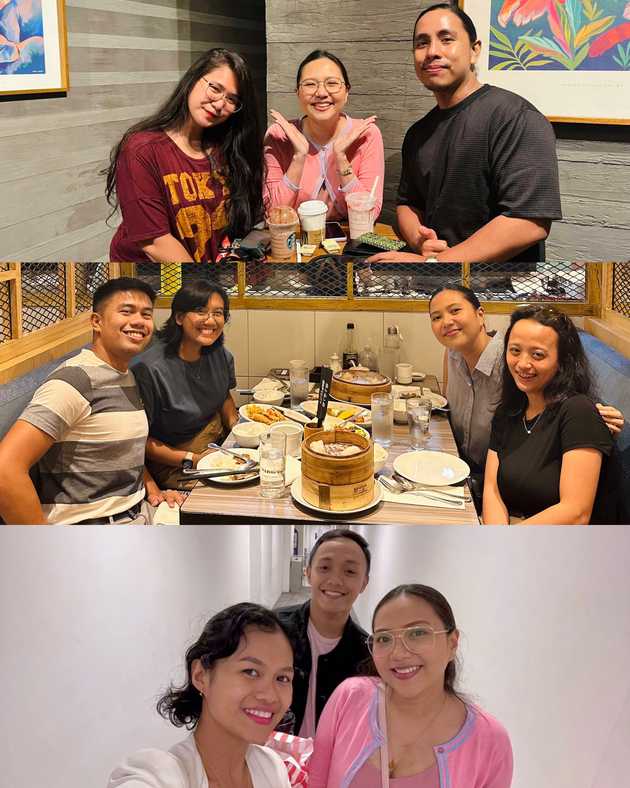 Speaking of my cancer journey, I have also achieved a few milestones this year.
In March, I was done tapering off prednisone. In April, I marked my 5th tumor-versary by cutting my hair, which I had been growing since May 2020 after I lost it the third time from transplantation. In May, I celebrated my third rebirth day, three years since the day I received the life-saving stem cells of my sister, Caroline. I was filled with so much gratitude.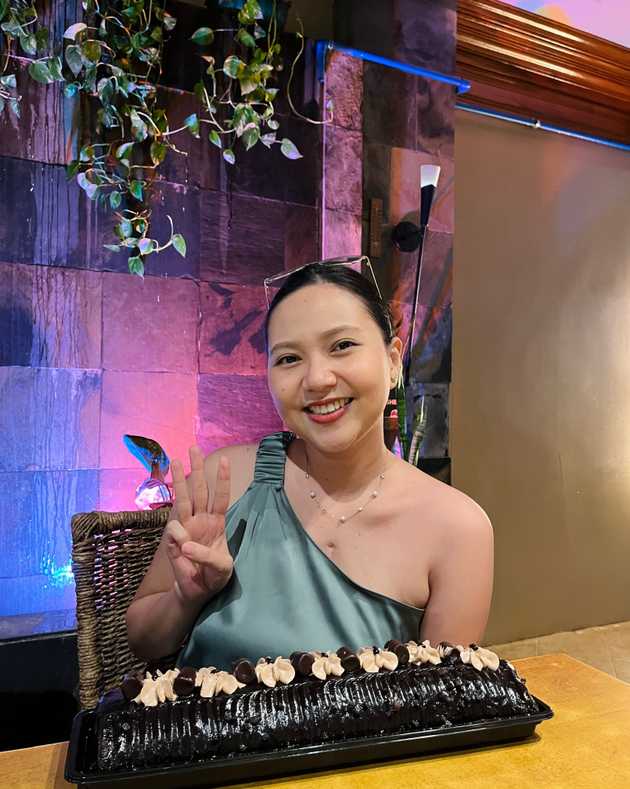 And I continue to be filled with gratitude as well as praise.
In July, I had a PET/CT scan and was declared in remission still. Praise Jesus! I also had good echocardiogram and venous duplex scan results. My oncologist moved the frequency of the PET/CT scan from twice to once a year and the consultation from every month to every 6 months. Alleluia!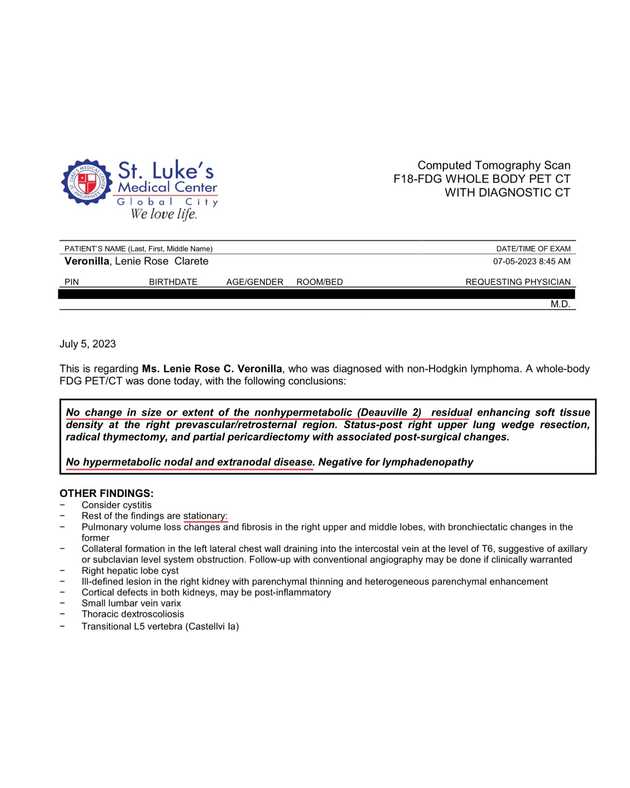 I could now afford to look a little farther than 6 months. I often find it difficult to plan farther than my next PET/CT scan, thinking that my future depends on the scan result.
So I rebuke myself. I tell myself to not always look farther, but rather deeper. I remind myself that God holds my past, present, and future, and that He has plans to prosper me (Jeremiah 29:11). I will thrive no matter where I am in my cancer survivorship journey because God is with me.